August 2002 News
Sunday, August 10, 2002
Korean Mulholland Drive DVD review

I've just posted LynchNet's review of the Korean Mulholland Drive DVD. For those of you in the US who don't have access to codefree players or PAL conversion, this is the disc to get! You can read the review here.
Julee Cruise new album and live performances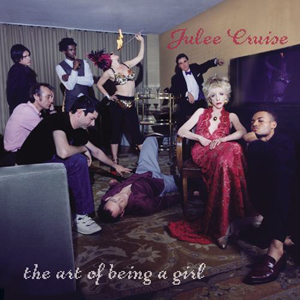 Julee Cruise's new album "The Art of Being a Girl" will be released on August 20, 2002. "The Art of Being a Girl" is a solo project co-produced by Julee and JJ McGeehan. Guest producers include Mocean Worker, Khan, Rick Strom and Kevin Tooley. You can pre-order the cd here. Julee Cruise will be preforming live in support of her album at the Virgin Megastore Sunset on August 20 at 7p.m. Autograph signing will follow the performace. Other live dates in the near future include September 14 at New York City Joe's Pub at 7:30pm and 9:30pm and November 1 at the Paris Sci-Fi Festival
Lynch film fest in Sweeden
The Gothenburg Cinematek will be showing all of Lynch's films over the next few weeks. Thanks to Lynchnet discussion board member Marcus for the info. Here's the schedule:
13/8 The Elephant Man (Bio Draken)
27/8 Eraserhead (Bio Draken)
3/9 Blue Velvet (Bio Draken)
10/9 Wild At Heart (Bio Draken)
8/10 The Straight Story (Bio Draken)
31/8 Dune (Bio Capitol)
14/9 Twin Peaks: Fire Walk With Me (Bio Capitol)
21/9 Lost Highway (Bio Capitol)
Back to the News Archives
All pages Copyright © 1995-2002 LynchNet, unless otherwise noted.
These pages contain information copyrighted by other individuals and entities. Copyrighted material displayed in these pages is done so for archival purposes only and is not intended to infringe upon the ownership rights of the original owners.