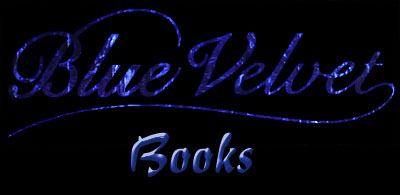 There have been two books released specifically studying Blue Velvet. Both are still in print.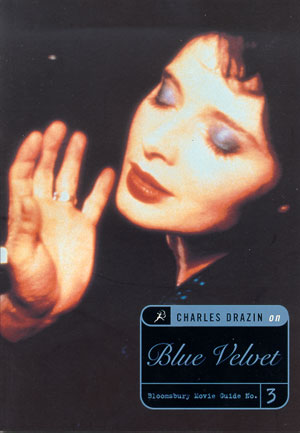 Blue Velvet
Bloomsbury Movie Guide No. 3
By Charles Drazin
This book features an A-Z listing of various subjects relating to Blue Velvet. Some of the subjects are marginally related at best, and there are several factual errors. For instance, Laura Dern's mother is listed as Cheryl Ladd! There are some interesting bits from Lynch and the cast lifted from other sources, but mostly the book features the author's take on the subjects. Not really an in depth study, but a good starting place.
You can order this book from Amazon.com:

Blue Velvet
Bloomsbury Movie Guide No. 3
by Charles Drazin

A guide to the film with subjects listed alphabetically. There are some errors, but it's not a bad place to start.
---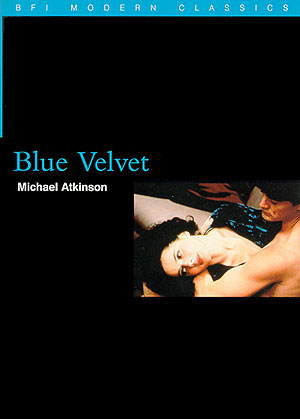 Blue Velvet
BFI Modern Classics
By Michael Atkinson
This book follows the plot of the film giving commentary and insight into various aspects of the scenes and characters. There are little to no interviews with the cast or Lynch. The book is mostly the author's study of the film. You may not agree with everything he says, but there is some interesting commentary on the themes and motives for various parts of the film. Also studied is the audience and critical reaction to Blue Velvet.
You can order this book from Amazon.com:
Back to the Blue Velvet page.
---
Blue Velvet, characters, names, pictures and sounds on these pages are copyright De Laurentiis Entertainment Group.
These pages contain information copyrighted by other individuals and entities. Copyrighted material displayed in these pages is done so for archival purposes only and is not intended to infringe upon the ownership rights of the original owners.