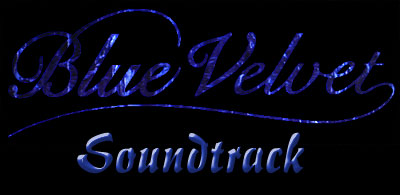 In Dreams - Roy Orbison
Acuff Rose and Opryland Music (BMI)
Copyright 1963 Monument Record Corp.
A candy colored clown they call the sandman
Tiptoes to my room everynight
Just to sprinkle stardust and to whisper
Go to sleep, everything is alright
I close my eyes then I drift away
Into the magic night I softly say
A silent prayer like dreamers do
Then I fall asleep to dream
My dreams of you
In dreams I walk with you
In dreams I talk with you
In dreams you're mine
All of the timewith you
Ever in dreams, in dreams
But just before the dawn
I awake and find you're gone
I can't help it, I can't help it if I cry
I remember that you said goodbye
It's too bad that all these things
Can only happen in my dreams
Only in dreams
In beautiful dreams
Back to the Blue Velvet soundtrack page.
---
Blue Velvet, characters, names, pictures and sounds on these pages are copyright De Laurentiis Entertainment Group.
These pages contain information copyrighted by other individuals and entities. Copyrighted material displayed in these pages is done so for archival purposes only and is not intended to infringe upon the ownership rights of the original owners.