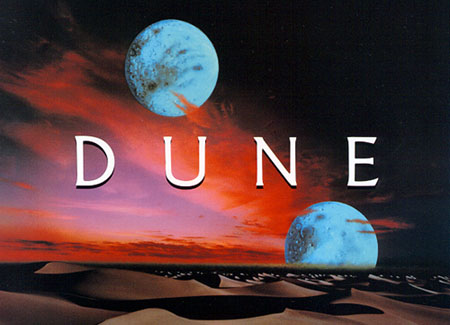 Articles and Interviews relating to BV.

Pictures from the film


Nominations and
Wins for Blue Velvet



Win95 Dune Theme Part 1
Win95 Dune Theme Part 2
The following items are courtesy Museum Arrakeen:
Shooting Script
Interview with Lynch about Dune
Quotes from the cast and crew
Interview with Lynch and Frank Herbert about the film

Theatrical Trailer (7.522 meg)
Requires Microsoft ADPCM audio codec for sound. If you don't here audio, Win95/98 users follow the directions here.
Film Clips from the Sci-Fi Channel:

The Final Battle (quicktime 3.3meg)
The Water of Life (quicktime 2.7meg)

French poster image courtesy Laurent Dilain
Notes:
1. Chris Rodley (editor), p.135 "Lynch on Lynch," Faber and Faber, 1997

Back to the main page
---
Dune, characters, names, pictures and sounds on these pages are copyright De Laurentiis Entertainment Group and Universal Pictures.
These pages contain information copyrighted by other individuals and entities. Copyrighted material displayed in these pages is done so for archival purposes only and is not intended to infringe upon the ownership rights of the original owners.