Promotional Items Pictures
Click on the image for a full size picture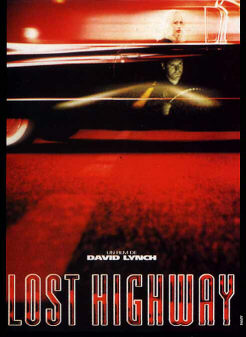 The US and French theatrical release posters (french poster courtesy Laurent Dilain)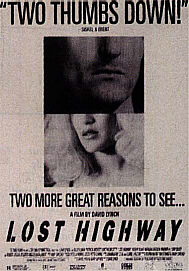 The famous "Two thumbs down" newspaper ad.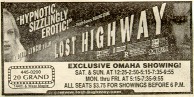 A smaller paper ad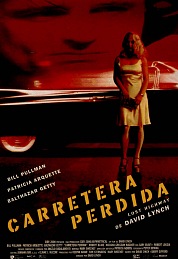 Spanish Lost Highway posters (Courtesy Koki i Sílvia)

Italian poster (Courtesy Matteo Duranti)

LH on video US banner

LH on video US poster
More to come!
Back to the Lost Highway pictures page.
---
Lost Highway is copyright Lost Highway Productions, Three Pictures Production Company, Asymmetrical Productions and CIBY 2000.
These pages contain information copyrighted by other individuals and entities. Copyrighted material displayed in these pages is done so for archival purposes only and is not intended to infringe upon the ownership rights of the original owners.