Premiere Magazine, May 2002
Home Guide: Mulholland Drive DVD review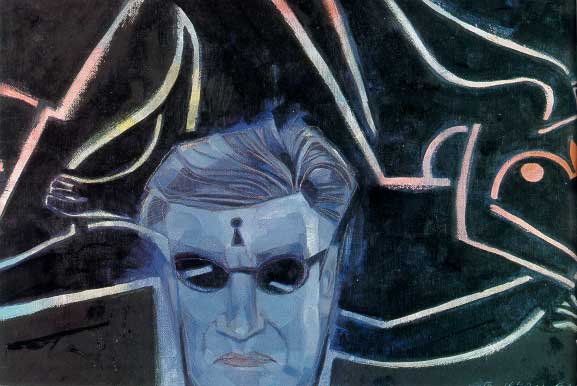 Mulholland Drive *****
(Universal Studios Home Video, $32.98; also on VHS, rental only)
Director David Lynch's work is like a recurring dream with minor variations. The Hollywood he depicts in Mulholland Drive resembles the sleepy enclave of Twin Peaks or Blue Velvet's Lumberton: Scratch the polished blandness, and you find a nightmarish hallucination; time is distorted and no one is who they seem. (Drive even has Twin Peaks' little man Michael Anderson and a mysterious chanteuse.) In this lush, erotic film tres noir, Betty (Naomi Watts), a wholesome actress, finds Rita (Laura Elena Harring), a raven-haired dame, in her aunt's shower. Rita has cash, curves, but no memory. Playing detective, Betty and Rita follow clues in a decaying Tinseltown. The mystery deepens. Who's Betty's doppelganger? Does Rita like girls? This is a Lynch flick, after all (right down to Angelo Badalamenti's eerie musical score); as an emcee reminds his audience in a creepy cabaret act: "It is an illusion." Don't expect answers from the DVD, which has zero extras (although Lynch has allowed Universal to put chapter stops on the disc, which he forbade on his last DVD, I>The Straight Story). Do expect, though, to be enthralled yet again. -L.W.
Copyright 2002 Premiere Magazine
Back to the Mulholland Drive articles page.