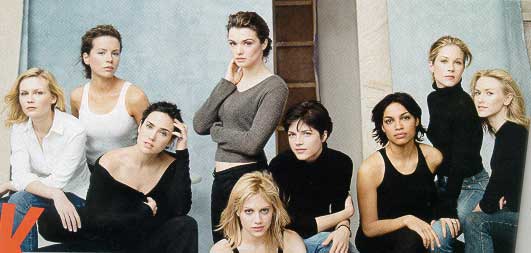 Vanity Fair
April 2002
Where The Girls Star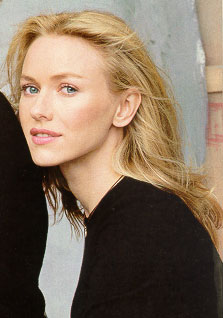 The actresses to watch in 2002 - and it won't be hard to find them - have logged serious time in front of the camera. Annie Leibovitz was their latest director.
Australian Naomi Watts didn't just burst into the spotlight with her dual performances in David Lynch s Mulholland Drive-she grabbed it and ran. If you missed her as the fresh-faced, just-off-thebus Betty Elms (whose jawdropping "audition scene" alone is worth the price of a movie ticket) and the shadowy Diane Selwyn, you missed seeing why people go into acting. Watts, 33, has been likened to the haunting blonde se ductresses of Alfred Hitchcock films, but did Grace Kelly ever have to maintain her poise during scorching lesbian love scenes? As for Watts's recent success, she ascribes it to simply being "lucky enough to connect with David Lynch." But luck had nothing to do with it. A quick scan of the résumé shows a slew of TV movies and period dramas, not to mention an ill-fated role in Tank Girl. Oh, and by the way, this is her first cover, ever. You'll just have to trust us-it won't be her last.
-AARON SKRYPSKI
Copyright 2002 The Conde Nast Publications Inc.
Back to the Mulholland Drive articles page.