Unit Production Manager: BILLY HIGGINS
First Assistant Director: SCOTT CAMERON
Second Assistant Director: SIMONE FARBER
2nd 2nd Assistant Director: ERIC SHERMAN
Camera Operator: GORDON HAYMAN
1st Camera Assistant: BILL McCONNELL SR.
2nd Camera Assistant: BILL McCONNELL JR.
B-Camera Assistant: SCOTT RESSLER
Loader: KATHRYN MUELLER
Location Sound Mixer: SUSUMU TOKUNOW
Boom Operator: EARL SAMPSON
Script Supervisor: JULES M. STEWART
Assistant Art Director: CHRIS KENNEDY
Set Decorator: BARBARA HABERECHT
Lead Man: DAVID HACK
Swing Gang:
TOM TRAUGOTT
SHANE PATRICK
Art Department Assistant: TRINI WILT
Property Master: SEAN E. MARKLAND
Assistant Property Master: JOHNNY CULLEY
Costume Supervisor: WILLIAM T. ZACHA
Set Costumer: SUSAN LICHTMAN
Chief Lighting Technician: RICHARD ALARIAN
Assistant Chief Lighting Technician: STEVE MORALES
Electrical Lighting Technicians:
AMY ALARIAN
JOSH SMITH
WILSON WEBB
Key Grip: DON CERRONE
Best Boy Grip: KEITH BUNTING
Dolly Grip: MICHAEL FEDACK
Grips:
EDGAR MARTIN
RON BURCHFIELD
ERIC RITTER
Location Manager: BOB MEDCRAFT
Assistant Location Managers:
MARK HAR
ANDREW PETERSON
Location Assistant: BECKY WHITEHORSE
Production Accountant: PEGGY ROSSON
Assistant Accountant: CHERYL GIBSON
Payroll Accountant: PATTI MARSHALL
Post Production Accountant: KRISTI LAKE
Unit Publicist: GAYE POPE
Make-Up for Sissy Spacek: BOB HARPER
Hair for Sissy Spacek: SALLY HARPER
Hair for Harry Dean Stanton: DEBORAH DEE
Special Make-Up Effects: CRIST BALLAS
Production Coordinator: ANNE JOHNS
Assistant Production Coordinator: JOHN. N. WARD
Production Secretary: ANITA BRONGILL
Executive Assistant to David Lynch: GAYE POPE
On Set Assistant to David Lynch: JOHN CHURCHILL
Assistant to Mary Sweeney: RICHARD SCHWARTZ
Assistant to Michael Polaire: ANN LUSTER
Assistant to Richard Farnsworth: MARY LU CERNY
Production Assistants:
JULIA McFERRIN
GERI PAIGE FILISTER
JOHN DAVID WOLFE
Key Set Production Assistant: MARK TOGNI
Set Production Assistant:
LUIS RACER RANGEL
CHAMONIX BOSCH
ALEX BULKLEY
KENT ABBOTT
Intern: GIOVANNI ARCANGELI
Asymmetrical Office PAs:
HITOMI NAKASE
SEAN COFFEY
24 Frame Playback: KEVIN P. BOYD
Casting Associates:
CATHERINE HEAD
SARAH JANE HILL
NANCY BRIGGS
Extras Casting: JOAN PHILO
Extras Casting Assistant: VICKI HERTZ
Stand-Ins:
RALPH FELDHACKER
BRIAN JUSTUS
NANCY LAMPE
Special Effects: GARY D'AMICO
Assistant Special Effects: MIKE WEESNER
Transportation Coordinator: RICHARD DE ANGELO
Transportation Captain: CALVIN CHIN
Drivers:
PEDRO AMAYA
FLOYD ERWIN
GEORGE GOWING
JONI DEE GOWING
ROY HANCOCK
GRACIE KLEIN
PAUL KLEIN
DICK McCARTNEY
DENNIS McNAMARA
JERRY MEYERS
"D.C." RESSETAR
BILLY SCOLES
NICK SWIATEK
PAUL VECCHIO
MICKEY VENDAFREDDO JR.
BRUCE VENTURA
RON WILSON
GARY ZARRIS
Catering: HANNA BROS. ENTERPRISES, INC.
Chef: JOE HANNA
Assistant Caterers:
MIKE DUNN
DAVID OBERHOLTZER
Catering Assistant: LISA DI QUOLLO
Craft Service: WILL GATLIN
Construction Coordinator: DAVE WILT
Carpenter: TIM LOBDELL
Lead Painter: STEVE KERLAGON
Set Medic: TONY HALSRUD
Helicopter Pilot: BOBBY "Z" ZAJONC
Aerial Directors of Photography:
DAVID NOWELL
DAVID BUTLER
Aerial 1st ACs:
SCOTT SMITH
BRENDAN DAVID BUTLER
Post Production Supervisor: SPIKE ALLISON HOOPER
1st Assistant Editor: HILARY SCHROEDER
2nd Assistant Editors:
ANGELA BARTON
TIM WILSON
Editing Apprentice: HUGH ROSS
Dailies Viewer: JOHN WENTWORTH
Sound Design: DAVID LYNCH
Supervising Sound Editor: RON ENG
FX Editors:
RON ENG
DOUG JACKSON
Dialogue Editor: WALTER SPENCER
Music Editor: WALTER SPENCER
Re-Recording Mixer: JOHN NEFF, A.E.S.
Additional Re-Recording Mixer: PATRICK GIRAUDI
Mixing House: ASYMMETRICAL STUDIO
2nd Engineer: BRYAN ARENAS
Foley Supervisor: HOWARD NEIMAN
Foley Editor: HOWARD NEIMAN
Foley Recordists:
LUCY SUSTAR
MARY ERSTAD
Foley Artists:
DIANA MARSHALL
DAVID FEIN
Foley Recording Facilities: DIGITAL SOUND & PICTURE
ADR Recording Studio - Minneapolis: WOW & FLUTTER
ADR Recording Studio - Chicago: STREETERVILLE STUDIO
Music Orchestrations: ANGELO BADALAMENTI
Score Engineer & Mixer: JOHN NEFF, A.E.S.
Recording Studio: ASYMMETRICAL STUDIO
Lighting Studio: HOLLYWOOD RENTALS CO., INC./MATTHEWS GROUP
Camera Cranes & Dollies by: CHAPMAN/LEONARD STUDIO EQUIPMENT, INC.
Camera Support Equipment Provided by: THE SHOTMAKER COMPANY
Weather Footage Provided by: THE WEATHER CHANNEL
Color by: FOTOKEM
Color Timer: MATO DER AVANESSIAN
Negative Cutter: GARY BURRITT
Titles & Opticals: PACIFIC TITLE/MIRAGE
Insurance: GREAT NORTHERN BROKERAGE CORPORATION
Production Counsel: CHERYL NELSON
There were no animals harmed or killed for the purpose of making this film.
THIS MOTION PICTURE AND ITS SOUNDTRACK ARE PROTECTED UNDER THE LAWS OF THE UNITED STATES AND OTHER COUNTRIES AND ITS UNAUTHORIZED DUPLICATION, DISTRIBUTION AND EXHIBITION MAY RESULT IN CIVIL LIABILITY AND CRIMINAL PROSECUTION.
Copyright © 1999 THE STRAIGHT STORY, INC.
This film has been rated "G".
Alvin Straight (RICHARD FARNSWORTH) was 73 when he got the call about his brother.
Alvin couldn't see well enough to hold a driver's license. He walked only with the support of two canes. He didn't much care for anybody else helping him out. But when he got the call that his brother Lyle (HARRY DEAN STANTON)—separated from him by hundreds of miles and a decade of proud silence—had suffered a stroke, Alvin knew he had to reach him.
So, with little money but abundant determination, he climbed on his lawnmower and set out.
From two-time Oscar®-nominated director David Lynch ("Blue Velvet," "The Elephant Man") comes a lyrical portrait of this real man's journey across America's Heartland. Filmed along the route that the actual Alvin Straight traversed in 1994 from Laurens, Iowa to Mt. Zion, Wisconsin, "The Straight Story" chronicles Alvin's patient odyssey and those he meets along the way. When not rolling along at five miles an hour aboard his '66 John Deere, Alvin encounters a number of strangers, from a teenage runaway to a fellow World War II veteran. By sharing his life's earned wisdom with simple stories, Alvin has a profound impact on the characters that color his pilgrimage.
Menaced by enormous, rumbling 18-wheelers, lapped by bicycle marathoners and sheltered by abandoned barns, Alvin proceeds steadfastly along on the shoulders of snaking roads toward a hopeful and long-deferred reunion with a brother whose fate he doesn't know.
Alvin is portrayed by Richard Farnsworth in a poignant, delicate performance that caps a long and prolific career in Hollywood, from decades serving as a stuntman for directors like Cecil B. DeMille, Stanley Kubrick, John Ford, Howard Hawks and Sam Peckinpah, through his later years as an actor, including his Oscar®-nominated role in "Comes a Horseman" and acclaimed work in "The Grey Fox." The film also stars Academy Award®-winner Sissy Spacek as Alvin's daughter, Rose, and Harry Dean Stanton.
Walt Disney Pictures presents "The Straight Story," directed by David Lynch from a screenplay written by John Roach & Mary Sweeney. The producers are Mary Sweeney and Neal Edelstein. Executive producers are Pierre Edelman and Michael Polaire. The film is distributed by Buena Vista Pictures Distribution.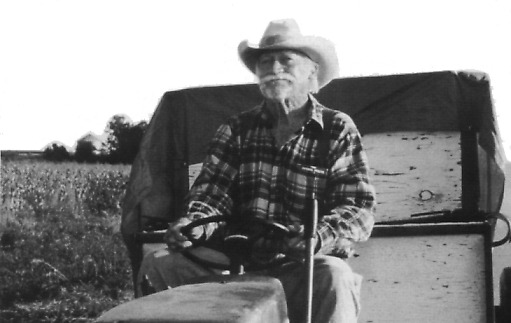 The film's sweeping, evocative images of America's autumnal Midwest are captured by Academy Award®-winning director of photography Freddie Francis ("Sons and Lovers," "Glory"). "The Straight Story" features an elegiac score, rooted in the tradition of bluegrass and propelled by resonant strings, penned by frequent Lynch collaborator, composer Angelo Badalamenti.
"The Straight Story" was screened to much acclaim at the 1999 Cannes Film Festival and is rated "G."
ABOUT THE PRODUCTION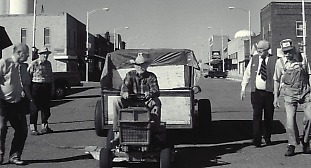 It was Mary Sweeney who discovered the story of Alvin Straight from reading The New York Times in 1994. "The story struck me as very American," Sweeney recalls. "Alvin was someone who was very willful and determined. There was something very charming and heartwarming about his story."
Sweeney clipped the story, squiggled a big question mark on the top of it, and faxed it to her longtime friend, John Roach. Roach remembers that he first found the story to be "heartwarming, interesting and a little crazy."
Captivated by this true tale of a man who rode his lawnmower to see his brother, Sweeney began to research the story. As she delved deeper, she found herself sharing the tale with others. "Every time I told someone about it, no one could put their finger on what charmed them, but everyone found it really interesting and kind of inspiring in an odd way."
Several years passed before Sweeney managed to obtain the story rights. She then reintroduced the idea to John Roach and at point they got in a car and retraced Alvin Straight's route from Laurens to Mt. Zion. As they traveled, they found their respect for the man and his determination intensifying. Roach says, "At first, it seemed like just a funny thing, that a man would travel this route on his lawnmower. But we discovered as we went that it was not always safe; it was very challenging at times; and, if you take into consideration Alvin's age and physical condition, it was an adventure."
The road trip also brought Sweeney and Roach into contact with a number or people who encountered Alvin on his journey and were eager to share their stories of the unexpected traveler and his even more unexpected vehicle. The two then met with the Straight children, whose remembrances, family pictures and shared insight was invaluable in shaping the character of Alvin, who died in 1996.
Alvin's story as presented in the film is the tale of a single lifetime as it approaches its end, and the screenplay, while it follows a straightforward narrative, resonates with metaphor and meaning. Sweeney describes it as "a very simple story about the human condition. Alvin comes across a lot of different people, and what he takes from them and what he leaves with them is very simple."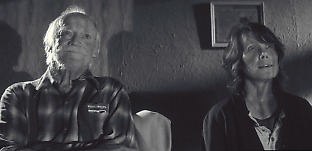 When they had completed their screenplay, Roach and Sweeney gave it to David Lynch, who is Sweeney's professional partner in The Picture Factory, a Los Angeles-based entertainment company. Needless to say, Sweeney had informed Lynch about the idea before the script was completed, and he admits that he "wasn't interested in it. I never thought I would make this story, but the screenplay turned me around. I loved it."
Lynch, known not only for the compassion and empathy of a film like "The Elephant Man" but for unflinching essays into the darker recesses of human relationships in signature films like "Blue Velvet" and "Wild at Heart," admits that "'The Straight Story' is an unusual film for me. But I was so moved by the screenplay, that soon enough, I found myself in Iowa.
"It doesn't matter if the story is true or not," he continues. "It's a story. Everything is a story. This is a different world than I've been in—one in which nature plays a big part. And, although it appears to be calm, there are many things going on."
It was Lynch's idea to pursue Richard Farnsworth to inhabit the role of Alvin Straight. Farnsworth, who has spent his career in Hollywood from his early days as a daring stuntman in the sprawling epics and Westerns of the '40s and '50s through his work as a character actor and then leading man, considered himself uniquely suited for the part of Alvin when he received the script for "The Straight Story."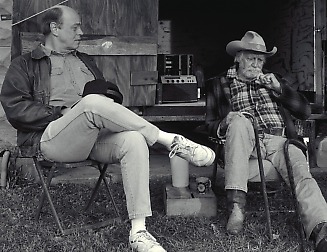 Farnsworth had weak hips, which turned out to be a promising omen rather than an impediment. When he learned that Alvin walked with the help of two canes, Farnsworth believed it was meant for him to play him. Furthermore, as the actor explains, "The minute I read the script, I identified with this old character, and I fell in love with the story. Alvin is an example in fortitude and a lot of guts." He called an end to his two-year retirement and took the role.
Farnsworth met with Alvin's family, who all loved the idea of the silver-screen favorite portraying their father. For his part, Farnsworth calls the film "a wonderful experience."
Lynch remarks on the star and his performance: "Richard Farnsworth is one of the most special people I've ever met. So much comes through from deep inside. I've never seen anything like it. He gives layers upon layers of meaning to every word, every sentence. His face says so much."
Farnsworth's performance was greeted with a rousing ovation when the film was screened at this year's Cannes Film Festival. Among those in attendance were Janet Maslin of The New York Times, who wrote that "The traveler's role is played with immense dignity by Richard Farnsworth. The unassuming 79-year-old star gives the best leading performance to be seen here." Anne Thompson of Premiere commented that "The heart and soul of this warm picture is Richard Farnsworth."
Sissy Spacek, a longtime friend of Lynch's, was selected to portray Rose. The character is based upon Alvin's daughter, Dian.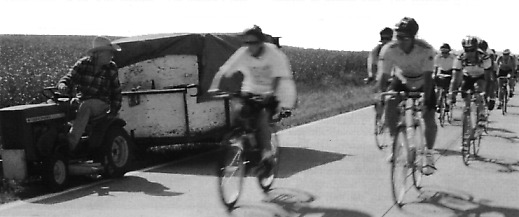 Lynch reconvened some of the creative team with whom he has established long relationships to work on "The Straight Story." The director of photography is Freddie Francis, who previously shot the dreamy, black-and-white imagery of "The Elephant Man" and the operatic imagined worlds of "Dune" with Lynch.
Also returning is Lynch's frequent musical partner, Angelo Badalamenti, whose score Lynch describes as "very emotional." Badalamenti's unmistakable touch has been featured in every Lynch film since "Blue Velvet" and unforgettably in Lynch's landmark television series, "Twin Peaks."
The production designer is Jack Fisk, another longtime associate of Lynch, who appeared as The Man in the Planet in Lynch's early "Eraserhead." The costumes were designed by Patricia Norris, who also designed for "Lost Highway" and "Twin Peaks: Fire Walk With Me."
On Location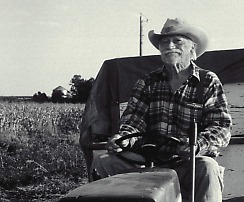 Principal photography began in the Iowa cornfields in mid-September of last year. The production moved east along Alvin's route through northern Iowa during the harvest season, and later crossed the Mississippi into Wisconsin. The filming also closely matched the length of time that Alvin spent on the road (so the gradual changes in scenery)—as well as Farnsworth's growing beard—were largely organic rather than created by the production.
Lynch and his crew shot chronologically, and the director is thankful that "nature cooperated." He hoped to capture the encroaching autumn that Alvin experienced on his own fall odyssey, and the production was blessed with appropriate weather. Lynch recalls being covered with ladybugs and buffalo fleas along the way, which only seemed to underscore the verisimilitude of the journey.
The film crew lived and worked among the residents of each small town that was used as a location: Laurens, New Hampton, West Bend, West Union, Clermont, Prairie du Chien and Mt. Zion. The locals along the route welcomed the production, which evoked fond memories of the real Alvin, whom many of them had encountered during his journey. Many shared their memories of the day they saw Alvin ride by on his mower.
In the end, Lynch notes that "This is a story about old age, and it's a story about a man's life. Alvin Straight is a man who, in 1994, made a trip to visit his brother on a riding lawnmower. He's a lot more than that, but that's the story we told. You learn a lot about a regular man's life, and what he's gone through is similar to a lot of people. He had a problem, and he solved it."
ABOUT THE CAST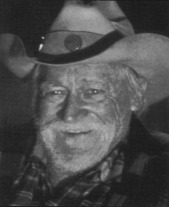 RICHARD FARNSWORTH (Alvin Straight) has been in movies since 1937 when he answered a casting call for 500 Mongolian horsemen and made his film debut as a stunt rider in "The Adventures of Marco Polo." He has enjoyed years on the rodeo circuit and as a stuntman, working with Cecil B. DeMille driving chariots in "The Ten Commandments," and in the films of such notable directors as John Ford, Howard Hawks and Sam Peckinpah.
Farnsworth wielded a sword for Kirk Douglas in "Spartacus," an experience he still regards with amusement. "For 16 months I wore this short little skirt with my bony knees knockin' on the back lot of Universal. I looked about as much like a gladiator as my granddaughter, but I held my own."
Farnsworth the actor had his first speaking role in "The Duchess and the Dirtwater Fox" with Goldie Hawn and George Segal. He subsequently appeared in "The Stalking Moon," opposite Gregory Peck, and was nominated for an Academy Award® in his first major film role in 1977 in Alan J. Pakula's "Comes A Horseman" with Jane Fonda. He followed those with "Tom Horn," starring Steve McQueen and "Resurrection" with Ellen Burstyn. For his portrayal of the legendary gentleman bandit Bill Miner in "The Grey Fox," Farnsworth won Canada's 1983 equivalent to the Oscar®.
More recently, Farnsworth has appeared with Robert Redford in "The Natural" and with Dolly Parton and Sylvester Stallone in "Rhinestone Cowboy," opposite Colleen Dewhurst in "Anne of Green Gables," and in "Misery."
SISSY SPACEK (Rose Straight) has created a diverse repertoire of characters throughout her career and has received five Academy Award® nominations for Best Actress. In 1980, her portrayal of Loretta Lynn in "Coal Miner's Daughter" won her the Oscar® for Best Actress. She first came to the attention of audiences and critics alike in "Badlands," in which she played a disturbed 15-year-old on an interstate crime spree with her psychotic boyfriend, played by Martin Sheen.
In 1976, she was nominated for an Academy Award® as Best Actress for her role in "Carrie." Following that film she starred in Robert Altman's "Three Women," for which she won the New York Drama Critics Award.
Spacek was directed by her husband, Jack Fisk, in her next film, the poignant drama, "Raggedy Man," with Sam Shepard. She received her third Academy Award® nomination for her role in director Costa-Gravas' "Missing," in which she starred with Jack Lemmon. She then starred with Mel Gibson in "The River," which earned her yet another Oscar® nomination as Best Actress. In 1986, Spacek starred opposite Anne Bancroft in "'night Mother," and with Diane Keaton and Jessica Lange in "Crimes of the Heart" Spacek played Babe, for which she received her fourth Academy Award® nomination, the New York Film Critics Award and a Golden Globe. She also co-starred with Tommy Lee Jones in his directorial debut "The Good Old Boys." In 1996 Spacek appeared in HBO's critically acclaimed "If These Walls Could Talk," with Demi Moore and Cher. In 1997 she was in Truman Capote's "The Grass Harp" and she recently co-starred with Nick Nolte in "Affliction," directed by Paul Schrader. In 1998 Spacek co-starred in "Blast From the Past" with Christopher Walken and Brendan Fraser.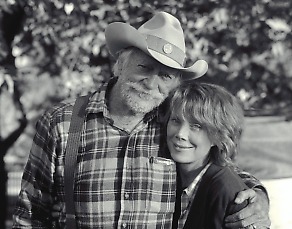 "The Straight Story" is HARRY DEAN STANTON's (Lyle Straight) third film for director David Lynch.
Stanton grew up near Lexington, Kentucky. Following service with the Navy during WW II, he attended the University of Kentucky, where he initially pursued acting. He moved to Los Angeles, where he continued his acting studies at the prestigious Pasadena Playhouse, making his stage debut there in the 1950s.
Stanton has appeared in over eighty feature films dating back to 1957. In his four decades on screen, he has worked for some of the industry's most acclaimed directors, including Wim Wenders ("Paris, Texas," winner of the 1984 Palme D'Or at the Cannes Film Festival), John Huston ("Wise Blood"), Ridley Scott ("Alien"), Arthur Penn ("The Missouri Breaks"), John Frankenheimer ("The Fourth War," HBO's "Against the Wall"), John Carpenter ("Escape from New York," "Christine"), David Lynch ("Wild at Heart," "Twin Peaks: Fire Walk with Me"), Francis Ford Coppola ("The Godfather, Part II," "One from the Heart"), Robert Altman ("Fool for Love"), Martin Scorsese ("The Last Temptation of Christ"), Sam Peckinpah ("Pat Garrett and Billy the Kid") and Lewis Milestone ("Pork Chop Hill"). He also appeared on the TV anthology series, "Alfred Hitchcock Presents."
He appears this winter opposite Tom Hanks and Gary Sinise in Warner Bros.' "The Green Mile," and next year in "The Man Who Cried" with Cate Blanchett and Johnny Depp. He recently co-starred opposite Sean Penn and John Travolta in Nick Cassavettes' "She's So Lovely," and with Sharon Stone and Gena Rowlands in "The Mighty." Other notable film credits include "Repo Man," "Mr. North," "Stars & Bars," "Red Dawn," "Private Benjamin," "The Black Marble," Walt Disney Pictures' "One Magic Christmas," "Renaldo and Clara," "Straight Time," "92 in the Shade," "Farewell, My Lovely," "Rancho Deluxe," "Zandy's Bride," "Dillinger," Cisco Pike," "Two Lane Blacktop," "Kelly's Heroes" and "Cool Hand Luke."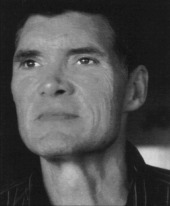 EVERETT MCGILL (Tom, the John Deere Dealer) previously worked for director David Lynch on the motion pictures "Dune" and "Twin Peaks: Fire Walk With Me," as well as the acclaimed television series "Twin Peaks," which generated the feature film.
Among McGill's other screen credits are "My Fellow Americans," "Under Siege II: Dark Territory," "The People Under the Stairs," "Jezebel," Licensed to Kill," "Iguana," "Heartbreak Ridge," "Field of Honor," "Silver Bullet," "Quest For Fire," and "Brubaker."
For television, McGill served as host of NBC's "Against All Odds," and starred in the NBC movies-of-the-week "Drug Wars: The Camarena Story" and its two sequels, "Desperadoes, I & II," and "Three On a Match."
For theatre, McGill was nominated for a Tony Award for his performance in the Broadway production of "A Texas Trilogy." He also starred on stage in "The Merchant," "Equus," "Dracula," "The Merchant of Venice" and "Enemies."
JOHN FARLEY (Thorvald) has enjoyed success in motion pictures, television and theatre. Among his feature film credits are Touchstone Pictures' blockbuster "The Waterboy" starring Adam Sandler, "Almost Heroes," "Beverly Hills Ninja," "Black Sheep" and "Tommy Boy,"
Television audiences are familiar with Farley for his guest starring roles on such hit sitcoms as "Roseanne" and "Tom," as well as "Sportmart" and "Sportsbar." He was also an ensemble player on the perennial NBC variety showcase "Saturday Night Live," on which he played opposite Bill Murray, Charles Barkley and Heather Locklear.
His training at Regis University in Denver, Colorado, followed by work with ARK Repertory Theatre, Improv Olympics and Second City Conservatory, led to roles on stage in such productions as "Victor Laslo," "Un-American Activities," "Greenco," "Computerchips and Salsa," "ARK Comedy Collective," "Funny Business" and "Fox Run."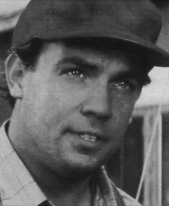 KEVIN FARLEY (Harald) has appeared in a number of successful feature films including, most recently, Touchstone Pictures' "The Waterboy" starring with Adam Sandler. He also worked with director Christopher Guest on "Almost Heroes," Bob Saget on "Dirty Work," Dennis Dugan ("Beverly Hills Ninja"), Penelope Spheeris ("Black Sheep") and Peter Segal ("Tommy Boy").
On television, Farley was a series regular on the Fox Family Channel's "Misguided Angel." In addition he guest starred on "3rd Rock from the Sun," "Chicago Sons," and "Saturday Night Live."
Farley's theatre credits include "The Second City Touring Company," "Second City Communications," "Improv Olympics," "Night of the Mutant Herald," "Snow White and the Seven Dysfunctional Dwarfs," "Mixed Nuts Comedy Revue," "The ARK Theatre" and "Fist Soup."
He honed his comedy skills training at Second City Conservatory, Improv Olympic, Audition Studio and The ARK Theater.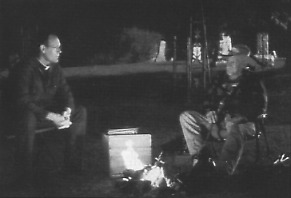 ABOUT THE FILMMAKERS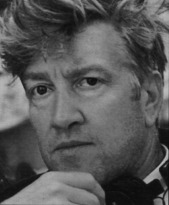 DAVID LYNCH (Director) was born in Missoula, Montana. His feature filmography includes:
1976 "Eraserhead"
1980 "The Elephant Man"
1984 "Dune"
1986 "Blue Velvet"
1990 "Wild At Heart"
1992 "Twin Peaks -- Fire Walk With Me"
1996 "Lost Highway"
1999 "The Straight Story"
JOHN ROACH (Written by) has been a broadcast producer in Chicago for fifteen years. He lives in Madison, Wisconsin. "The Straight Story," which he co-wrote with Mary Sweeney, is his first feature script.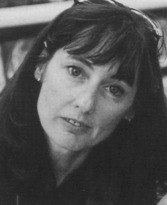 MARY SWEENEY (Written by/Producer/Editor) includes among her editing credits, Warren Beatty's "Reds," "Tender Mercies" directed by Bruce Beresford, "Places in the Heart" directed by Robert Benton and "Blue Velvet," "Wild At Heart," "Twin Peaks: Fire Walk With Me," and "Lost Highway" all directed by David Lynch. She was also an editor on the television series "Twin Peaks," "On the Air" and "Hotel Room," and is editing Lynch's television pilot "Mulholland Drive."
In addition to "The Straight Story" she has produced "Nadja" (1995) directed by Michael Almereyda and "Lost Highway" (1997) directed by Lynch.
She is currently producing "Mulholland Drive" for ABC.
"The Straight Story" is her first as a feature screenwriter sharing credit with John Roach.
NEAL EDELSTEIN (Producer) has collaborated with David Lynch on commercial and film projects. He was producer of Lynch's short film in the French production "Lumiere" celebrating 100 years of cinema.
Lynch, Sweeney and Edelstein have formed a new film production company, The Picture Factory. Edelstein has most recently produced David Lynch's television pilot "Mulholland Drive" for ABC. Edelstein will also produce "Amnesia Moon," "Lighthouse at the End of the World," "The Big Blow," and other upcoming projects for The Picture Factory.
Also in new media, Edelstein and Lynch are designing a web site that will be a place for Lynch to create new content specifically for the Internet and its emerging entertainment technology.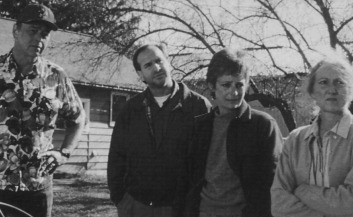 PIERRE EDELMAN (Executive Producer) made his first 16mm short film, "L'amour Petrifie," when he was 15 years old. A few years later, after completing his studies at the School of Decorative Arts, he worked with Spanish producer Alberto Oliveras, on major news stories for Spain's TVE, as an associate of France's well known TV program "Cinq Colonnes a la Une." He later worked with Salvador Dali as scribe for the only screenplay this surrealistic painter ever produced. During his eclectic cinematic career, Pierre Edelman has collaborated with the likes of Wim Wenders, Bernardo Bertolucci, Andrei Konchalovsky and Roland Joffe, to name but a few.
From 1990 to 1993 he was named director of international production for CIBY 2000, signing long-term contracts with Pedro Almodovar, Emir Kusturica and participated in the elaborate productions of Jane Campion's "The Piano" and Bernardo Bertolucci's "Little Buddha."
MICHAEL POLAIRE (Executive Producer) most recently co-produced David Lynch's new television pilot "Mulholland Drive." His recent feature film work was to co-produce "A Simple Plan" with Billy Bob Thornton, Bill Paxton and Bridget Fonda directed by Sam Raimi for Paramount Pictures.
Polaire has previously collaborated with such directors as John Schlesinger, Costa-Gravas, Arthur Hiller and Tim Burton. He recently co-produced Robin Williams' Disney hit re-make "Flubber" and Schlesinger's "Eye For An Eye" with Sally Field, Ed Harris and Joe Mantegna for Paramount.
As a unit production manager, Polaire's credits include "The Saint" with Val Kilmer and Elizabeth Shue, "Ed Wood" with Johnny Depp, Martin Landau and Bill Murray, "Tank Girl" with Malcolm McDowell, "The Babe" with John Goodman, "Guilty by Suspicion" with Robert De Niro, "Music Box" with Jessica Lange and Armin Mueller-Stahl, "Betrayed" with Deborah Winger and Tom Berenger and the acclaimed 9-hour NBC miniseries "Mussolini" with George C. Scott, Gabriel Byrne, Raul Julia and Mary Elizabeth Mastrantonio.
In addition, Polaire's previous production experience includes work on such films as "The Right Stuff" and "Raging Bull."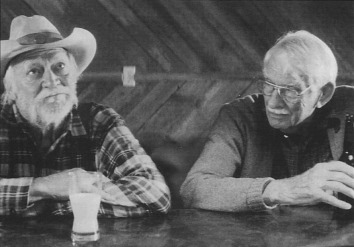 ANGELO BADALAMENTI (Music Composed and Conducted by) is a Grammy Award winner for his haunting music for the immensely popular David Lynch TV series "Twin Peaks." Mr. Badalamenti has created scores for productions ranging from David Lynch's feature films, "Lost Highway" and "Blue Velvet," to his current project, "The Beach."
Mr. Badalamenti recently arranged, orchestrated and conducted David Bowie's version of "A Foggy Day (In London Town)" (written by George Gershwin) for the AIDS benefit album Red, Hot and Rhapsody. His songs have also been recorded and released internationally by many artists, among them Marianne Faithful, Julee Cruise, Anthrax, Patti Austin, George Benson, Mel Tillis, Nancy Wilson, Melba Moore, Nina Simone and Roberta Flack. He has also arranged and orchestrated music for such performers as Liza Minnelli, Paul McCartney and The Pet Shop Boys, and has written and recorded music for Michael Jackson's "Black and White" video.
Badalamenti is the recipient of eight ASCAP awards as well as the Anthony Asquith Award given by the British Film Institute for the best music score of all of 1991's feature films, the BPI best album 1991 winner and Grammy Award Winner for his "Twin Peaks" theme. His Twin Peaks album has achieved gold status in 15 countries.
Mr. Badalamenti studied at the Eastman School of Music in Rochester, NY, and the Manhattan School of Music where he received master degrees in composition, French horn and piano. The composer then began a continuing professional association with David Lynch when he wrote the music for "Blue Velvet" in 1986. Mr. Badalamenti then went on to compose the score for David Lynch's "Wild at Heart," Winner of the Palme d'Or at the Cannes Film Festival in 1990. He also composed and produced, with Mr. Lynch as co-producer and lyricist, music for the Julee Cruise album, Floating into the Night, and co-wrote and co-produced with Mr. Lynch the Brooklyn Academy of Music theatrical production of "Industrial Symphony No. 1," which received the American Music Video Entertainment Award.
Mr. Badalamenti was chosen to be the composer and conductor of the Torch Theme, "The Flaming Arrow," for the Summer 1992 Olympic Games in Barcelona.
A New Jerseyan, Mr. Badalamenti works at his own studio in Manhattan. Mr. Badalamenti recently completed work on the upcoming romantic thriller, "Forever Mine" starring Joseph Fiennes and directed by Paul Schrader.
Other recent films include the thriller "Arlington Road" for director Mark Pellington and "Holy Smoke" for director Jane Campion and Miramax Films starring Kate Winslet and Harvey Keitel. He has also contributed his musical artistry to Paul Schrader's "The Comfort of Strangers," "Wait Until Spring, Bandini" starring Faye Dunaway, Jean Pierre Jeunet's "City of Lost Children," "Weeds" with Nick Nolte and Joel Schumacher's "Cousins."
PATRICIA NORRIS (Costume Designer) is a five-time Academy Award®-nominee for costume design on the films "Sunset," "2010," "Victor/Victoria," "The Elephant Man" and "Days of Heaven," Norris' recent credits as a production designer and costume designer include "Hi-Lo Country," "Lost Highway," "End of Violence," "The Journey of August King," "Twin Peaks: Fire Walk With Me," "Leaving Normal," "Wild At Heart," "Tap" and "Blue Velvet."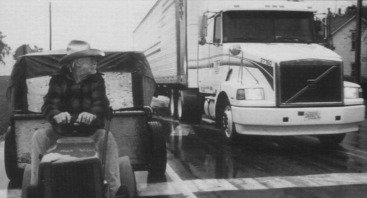 JACK FISK (Production Designer) began designing for films in the early 1970s for Roger and Gene Corman. In 1972 Fisk art directed "Badlands" for Terence Malick. This led to films with Brian DePalma, "Carrie' and "Phantom of the Paradise," and "Movie, Movie" with Stanley Donen. More recently he collaborated with Malick on "The Thin Red Line."
Fisk began his friendship with David Lynch in high school. They attended art school together. Fisk played the Man in the Planet in Lynch's film "Eraserhead." He directed two episodes of Lynch's "On the Air." "The Straight Story" is his first partnership with Lynch as a designer.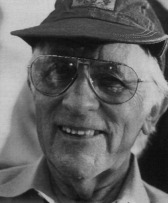 FREDDIE FRANCIS, B.S.C. (Director of Photography) has collaborated with David Lynch on two previous films, "The Elephant Man" and "Dune." Francis received the Oscar® for Best Cinematography for "Glory" by director Ed Zwick, starring Matthew Broderick and Denzel Washington. He also won an Oscar® for Best Cinematography for "Sons and Lovers" starring Trevor Howard, Dean Stockwell and Wendy Hiller.
His early career included "Night Must Fall," "The Innocents," "Saturday Night and Sunday Morning" and "Room at the Top" with Laurence Harvey and Simone Signoret.
Between 1962 and 1975 Francis took time out from being a director of photography and directed more than twenty features and television films.
Francis' feature credits include "Princess Caraboo," "School Ties," "Cape Fear," "The Man in the Moon," "Glory," "Her Alibi," "Clara's Heart," "Dune," and "The French Lieutenant's Woman" for which he won a B.S.C. Award for Best Cinematographer and a BAFTA nomination for Best Cinematography. His other credits include "The Executioner's Song," and "The Elephant Man" for which he won B.S.A. Award and Best Cinematography and BAFTA nominations for Best Cinematography.